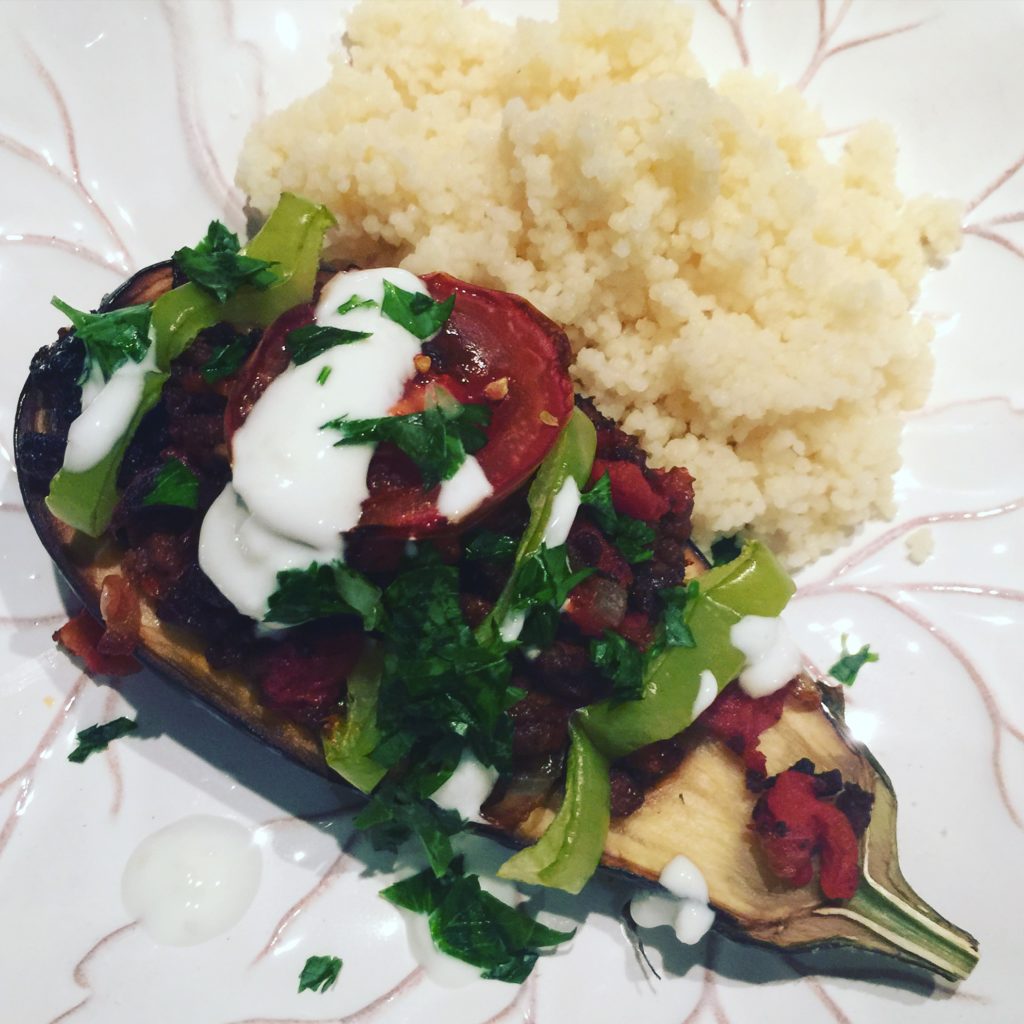 Plain yogurt, lemon juice, garlic, salt.
Minced parsley.
Brown ground beef, diced onion, cumin, salt, pepper, 14.5oz diced tomato
Oven 350º.
Cut baby eggplant in half, take a few strips of skin off with peeler, scoop out seeds, brush with olive oil, bake 10 minutes.
Slice cubanelle pepper into strips. Microwave 2 minutes.
Stuff with meat, top with tomato slices and cubanelle pepper slices.
Broil until a little browned and bubbling.
Make Cous Cous.
Top with yogurt and parsley.